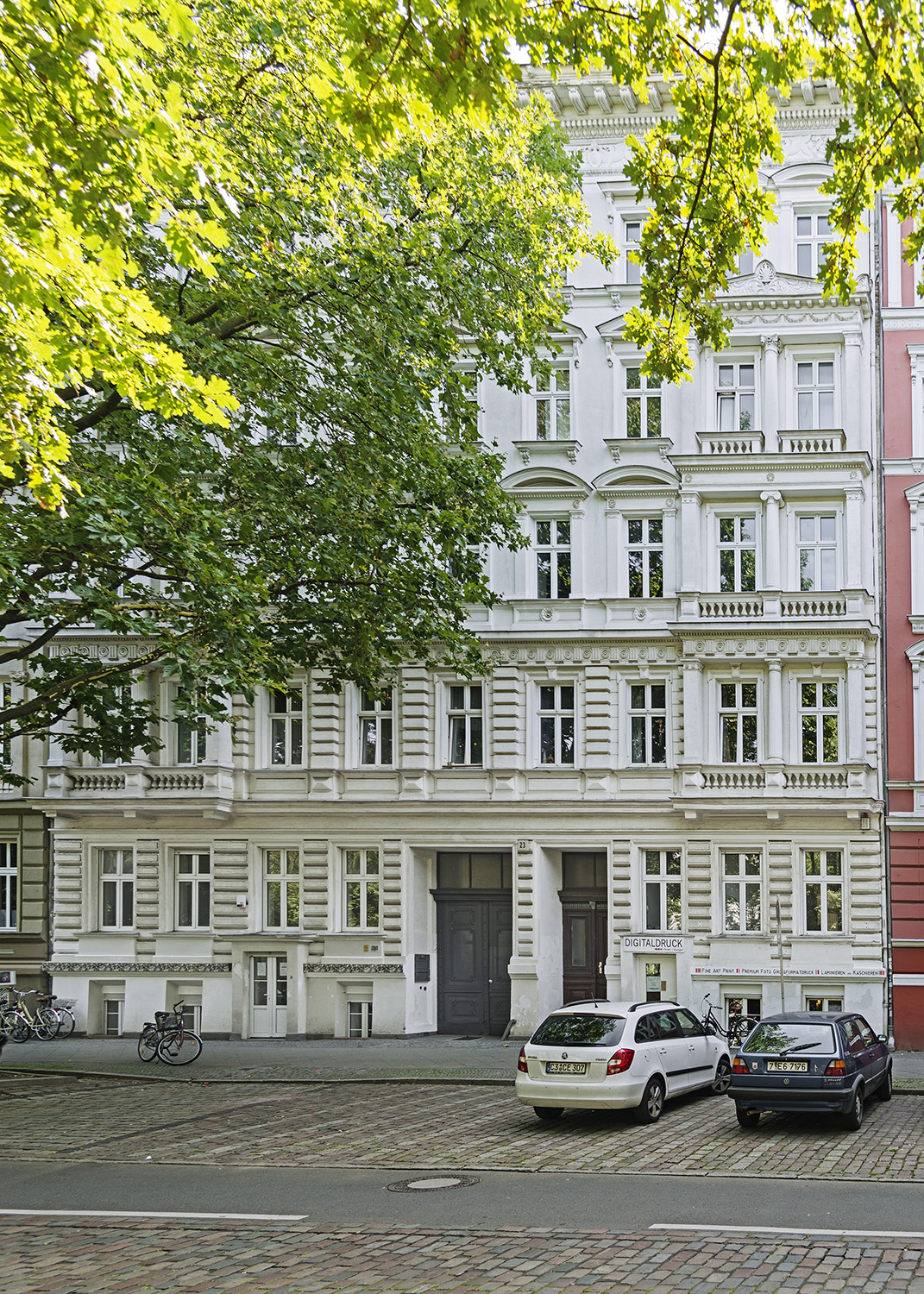 Exquisite treasures: Art nouveau building & courtyard outhouse
With its lavishly decorated facade, the white townhouse from the turn of the century at Grimmstrasse 23 is a definite eye-catcher. Contrasting with this fanciful exterior is the exact positioning of the windows lined up at short intervals to provide a calm, elegant appearance. Extending over five storeys, the prestigious old building with its stucco exterior comprises a front building, two side wings and an attic with permission granted for expansion work.
One special highlight of the building complex is located in the planted courtyard: a luxuriously renovated romantic brick outhouse with large white astragal windows and apartments boasting a loft character. Whether for single households, families or couples, this building complex offers the right size for all potential residents.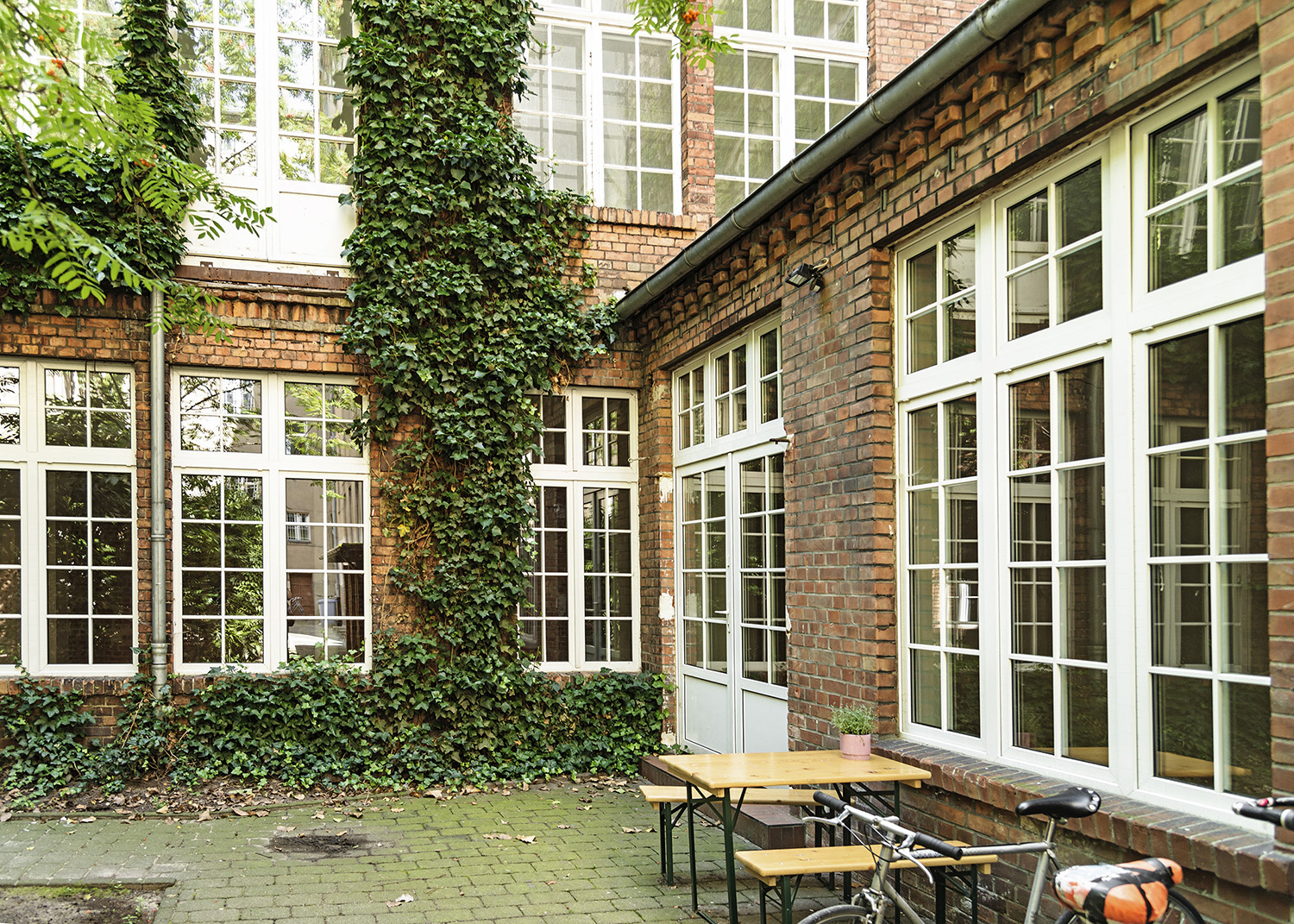 If you are interested in any other exceptional properties in Kreuzberg, please click here: